Give as a church this Christmas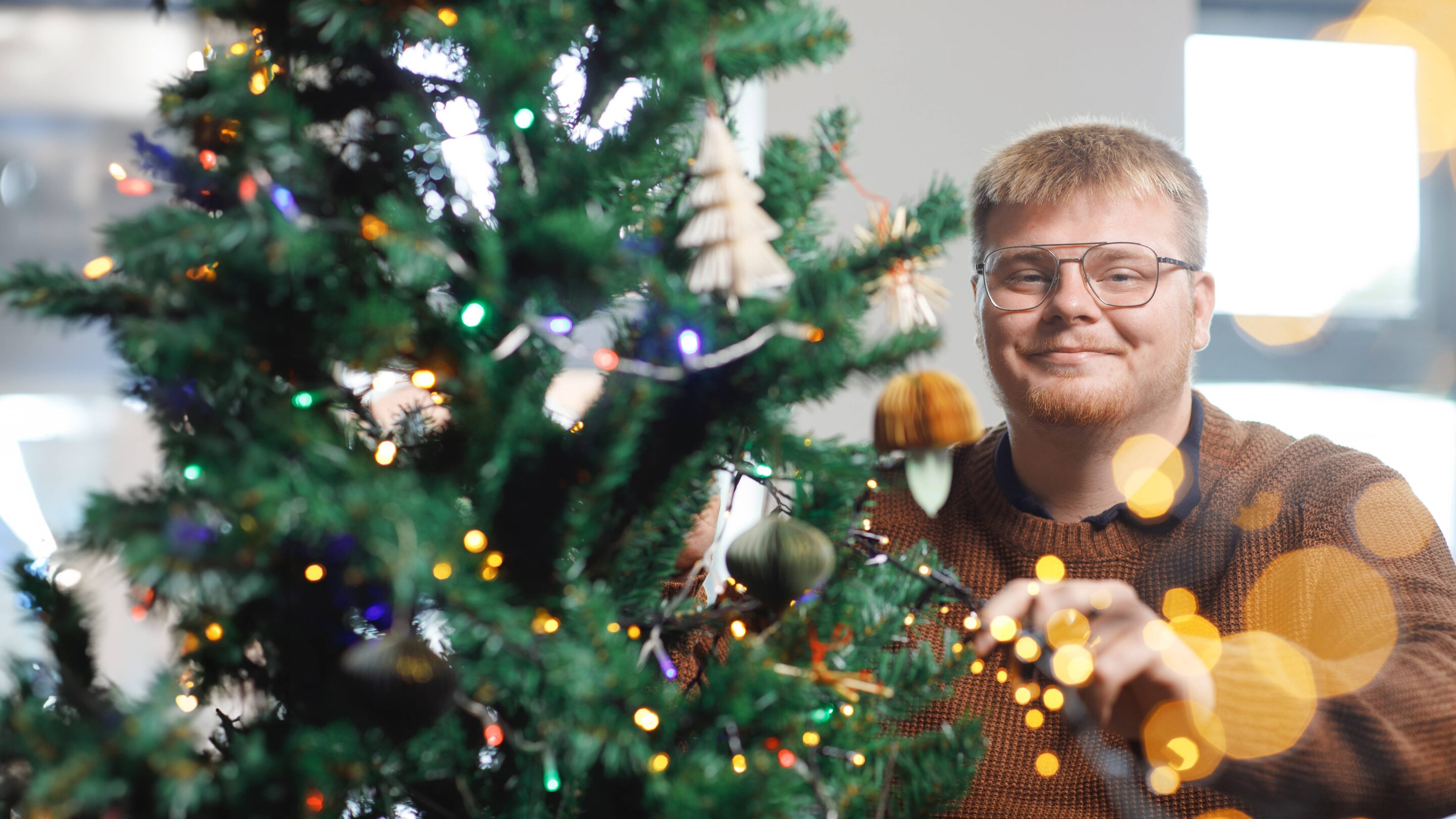 Supported payment methods
Donate your church's Christmas offering, and help provide emergency support packages to those who need it most.
28%
of people are skipping meals because of the cost of living

1 in 10
people leave their gas or electricity off because they can't afford the bills

23%
of people have daily anxiety about their finances
Joanne [from CAP] brought me an emergency support package. You won't believe what that gift meant to me. It was the difference between eating and going hungry – but also, I'd never known such love and generosity before. That was the day everything began to change.

Thomas, pictured above, who found a fresh start through CAP and his local church and is now a CAP Debt Coach
Emergency support packages can include food, phone top-ups, gas and electricity money, school uniform, prescription payments… whatever the individual or family urgently needs.
Get free Christmas resources for your church
To equip your church to reflect on poverty this winter, we've created some free resources for your church to use however you choose.
You can access Thomas' story or the devotional instantly, or fill in the form below to get a set of prayer cards sent to you in the post.
Thomas: I turned 18 and got dumped in a council flat. There was ice in the walls in the winter, I didn't have a fridge freezer, washing machine. Food was tight. You find yourself questioning whether you should eat this small amount of food that you've got now or later. You find yourself quite weak and shaky when you skip your meals.
I have a diploma in horticulture, and I do have qualifications, but because of my epilepsy, found it impossible to get a job. I was very lonely, depressed, suicidal, crying myself to sleep, purely because I didn't see a way out.
So when I first started working with CAP, I felt like a burden lifted off my shoulders.
[Text on screen: CAP helps over 9,000 people gain freedom from crushing debt every year.]
I just had a glimmer of hope. So it really helped with my mental health. But I was also welcomed into a family of church so I wasn't alone. Before I knew it, I was a Debt Coach. It was just fantastic to be able to help people finally, giving out the gift that God gave to me.
Christmas is the most important time, in my opinion, to support people, because it's one of the most difficult seasons of the year. I've visited clients that have no carpet, house is falling apart, can't maintain it. Can't afford to clothe their kids. Can't afford the day to day food. You suffer in silence, and to have the courage to seek out help is a big thing.
Giving someone that hope can be the difference between a life and death situation, and that's what CAP does.

[Text on screen: Please will you provide an emergency support package to someone struggling to make ends meet?]
Thank you for supporting CAP this Christmas.