Order your copy of Grace and the Grumblies plus digital family resources.
Introducing Grace and the Grumblies
Grace and the Grumblies is a brand new children's book from Christians Against Poverty, author Emily Shore and illustrator Katie Rewse. Gently exploring themes of UK poverty and disadvantage, it's the perfect child-friendly conversation starter on the big issues your small people see around them.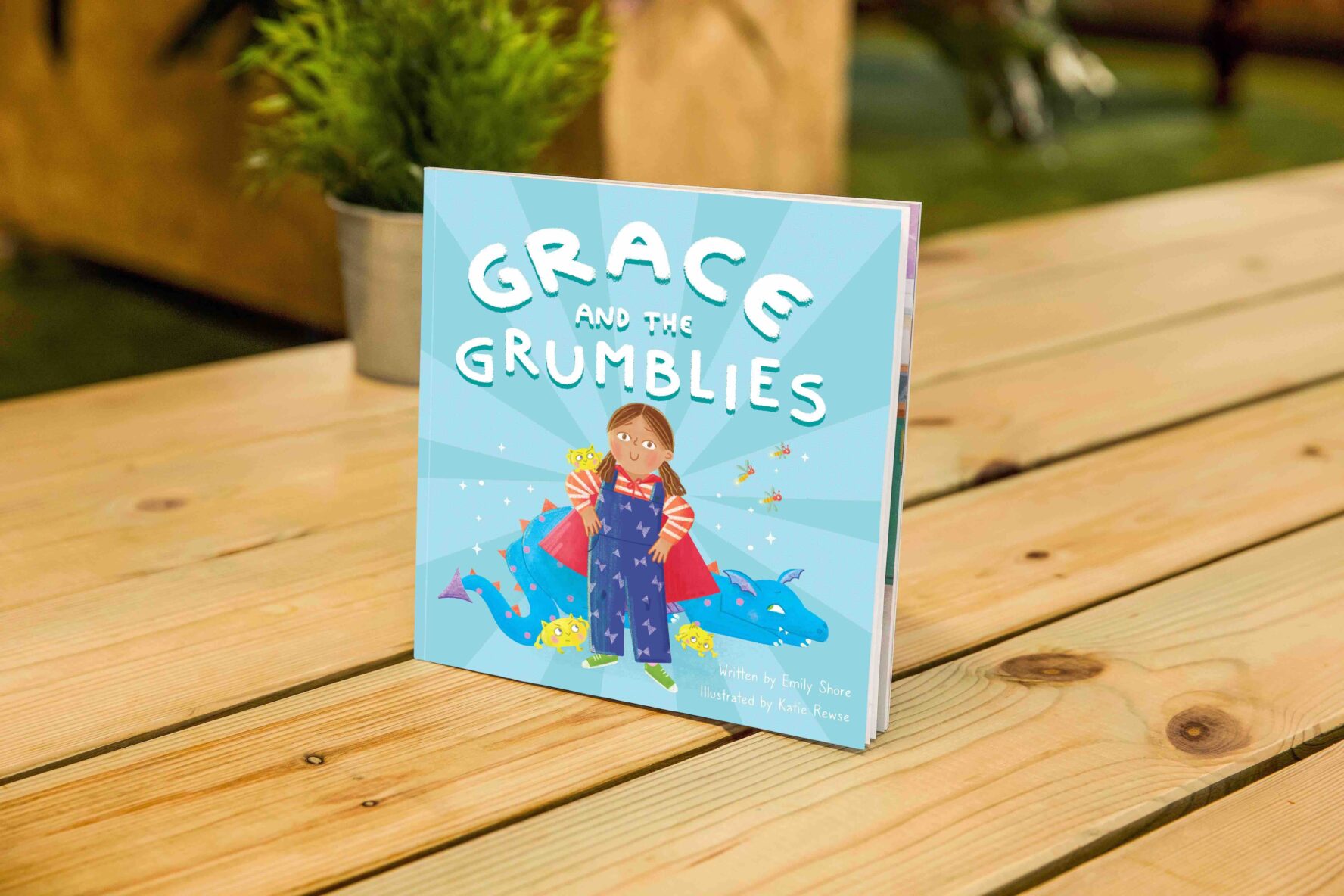 Before she opens her eyes in the morning, Grace knows when it's going to be a dragon fighting day…
Journey with Grace and her superhero mum as they chase down escaping dragons, travel through dark caves and build their super-team to take on the dreaded Grumblies. Can they find a way to defeat them for good?
Explore UK poverty and disadvantage through a child's eyes in this playful and powerful book, prompting great conversations along the way. Grace and the Grumblies is the story of how one family's love for each other makes them brave enough to do anything.
Impactful and beautifully-told.

Chine McDonald, writer, broadcaster and Director of Theos Think Tank
Serious issues in a child appropriate explanation… This is a fabulous book that will really help me as a practitioner.

Sarah (Childminder)
What a delightful and sensitive story about dignity, poverty and the support that's available for those who need it!

Miriam
The storyline was excellent, with so many obvious opportunities for discussion at every point.

Claire (Primary Schools Worker)
A platform to discuss with my 5 year old nephew about the issues and challenges of poverty.

Katharine