Double your impact
Your gift will be matched, thanks to some generous match funding we've been pledged.
So whatever you're able to give today will be instantly doubled at no extra cost to you, and your donation will have twice the impact.

This match funding applies to all gifts donated to CAP up to a total of £50,750.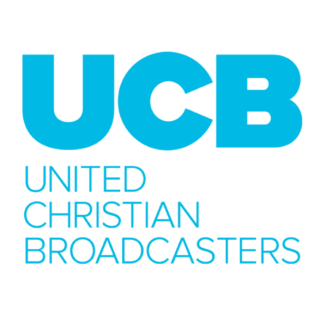 UCB has been involved in radio broadcasting since 1987. Their experienced team of presenters bring a fantastic mix of music, teaching and discussion to anyone interested in exploring Christian faith.

Transform lives today in partnership with United Christian Broadcasters (UCB).
As a UCB listener, your support is vital. By setting up a gift to CAP today, you can empower people to get out of debt and poverty.

For those on the lowest incomes, the increasing cost of living equals a decreasing sense of hope. That's why your gift is especially important right now: it'll help those hit hardest by the cost of living crisis.

700
The number of churches that currently run a CAP service in the UK
1,877
The amount of people who became debt free in 2021 through CAP
29,000+
The number of people who give regularly to support CAP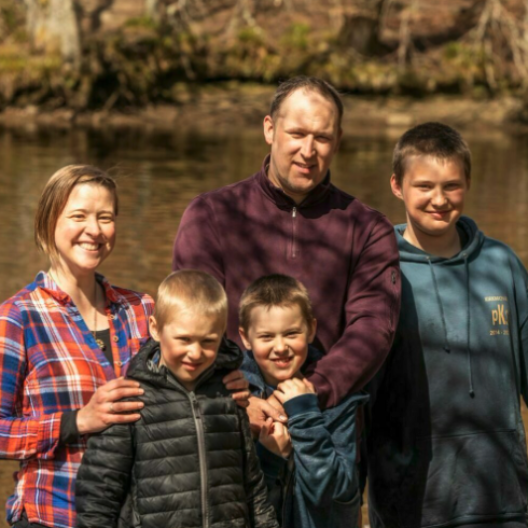 We never would have been able to come through this as a family without CAP. They don't just deal with the money, they deal with the emotions and practical things – there's a wholeness in the way that they deal with it.
Jenny, Steve and their three children were overwhelmed by debt when we first met them back in 2015. At one point, Jenny had no food in the house, and had just 68p in her wallet to feed three hungry children.
As soon as CAP Debt Coach Angela heard that they were in trouble, she came straight over. She told Jenny and Steve to bring every piece of paper they had, and took them all away to sort out. Angela promised them that there was a way out and it could be done.
When Jenny and Steve became debt free, a huge weight was lifted off of their shoulders. They could breathe easy and sleep at night again.
After becoming debt free back in 2016, Jenny, Steve and their three children are still thriving. They've been able to pass on the money management skills they've learned to their children, and say that the future looks bright for their family.
(gentle music)
So I think the worst day, our lowest low, if you like, was we'd been told by a tenant that we were renting a house out to, that she wasn't gonna pay the rent anymore.

We were trying to pay rent here, trying to pay the mortgage as well.

The credit cards were maxed ​'cause of trying to do repairs on a house that we didn't live in.
I had 68p in my wallet, no food in the house, the children saying, ​"Mum, I'm hungry," and I couldn't do anything.

I took them to the supermarket, I thought, ​"Well 68p, that can get you a lot if you're a bit savvy."
And I picked up a bunch of four bananas, I couldn't afford them. I could not afford four bananas.

And I just, I melted.

Not being able to actually feed your children is the lowest point you can get.

Just as a husband, trying to provide for your family and seeing that you still working really, really hard but you're not getting anywhere, crumbled me and crumbled Jenny.
As soon as Angela heard that we were in trouble, she was straight over, same day.

Angela was our debt coach and she came around.
She helped, she literally said, ​"Bring every piece of paper you have," so we did and there was a pile this high, it was massive.

And it wasn't like, ​"Oh wow, crikey, oof, you know, this is gonna take a long time."

It was, ​"It can be done, let's take it from you. Let's sort it out."

Becoming debt free was like a huge weight was lifted off of our shoulders.

And we could just breathe easy, I mean, obviously.
We could sleep, we could sleep at night.

Yeah, we could sleep at night.

We're just a lot more secure, aren't we, we're just… we're a bit more sure of ourselves.

We know, actually, if somebody invites us out to the pub, yeah actually, we could go to the pub if we wanted to.
If somebody wants our kids to come to a birthday party, ​"Yeah, that's fine."

You know, we never would have been able to come through this as a family, without the help from CAP and without the wholeness in the way that they deal with it.
They don't just deal with the money, they deal with the emotions and they deal with the, you know, the practical things as well.
Our boys are thriving in so many ways now.

They're secure because me and Steve are secure.
You know, we talk to each other, we have time for the children.

We take them out to clubs that they've chosen.
You know, they're just really, really happy kids.
And it's lovely to see kids that are just so secure in their family that they've got no worries, it's beautiful.
Being with CAP has shown us and taught us how to almost pass this knowledge that we've learned onto our children.

We give them some pocket money for doing small jobs around the home.

And we say to them, you know, you could spend that money or you could save it and increase your money.

And then you could get something far bigger than, rather than spending what you've got and getting the small things.

You know, just encouraging them to save and to think of the future rather than what's in front of them.

I've asked the kids what they want to be when they grow up and they come back with different things sometimes.
But the one that has stuck out for me has been, I think Ethan wants to be a YouTuber but he also would like to join the RAF.

Silas has always said he wants to be a marine biologist, quite consistently and he's really clever.

Quinn once told me he wants to be a sausage roll. I'm hoping that ambition will change.

For the time being, he's not given me any other indication what he wants to be.
As long as he's happy, I'm happy.

The future for me looks really bright for our kids and for our family and actually having the promise of a better future is priceless.

(upbeat music)