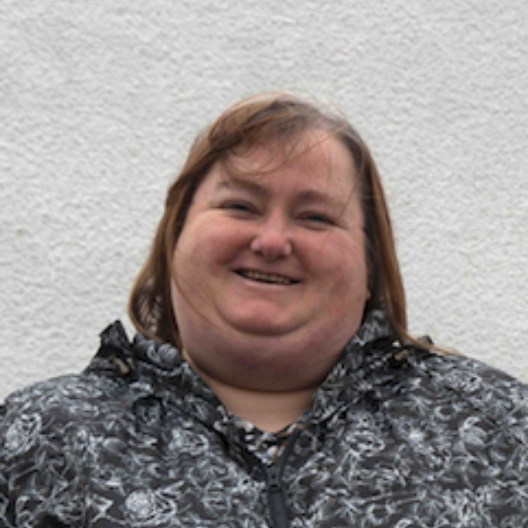 It was the best feeling I've ever had. Just to hear somebody say ​'you are no longer in debt!'
Edith's story: a new start
Edith was trying to get her finances under control when she took out a debt consolidation loan.
Unfortunately this only made things worse and she couldn't see a way out…
It was at her local church that she heard CAP recommended. Soon she was working with a CAP Debt Coach to find a way forward in paying off her debts, using a manageable payment plan drawn up by our expert Debt Advisors.

At CAP's head office, we advocate for our clients, help them get back on top of their paperwork, negotiate with creditors on their behalf, and find sustainable routes out of debt even when things look hopeless.
With the support of CAP and her church, not only did Edith manage to become completely debt free, but she found a renewed faith in God too! The change in her life is amazing, and we want to say a huge well done to her!
Over one year, just £12 a month can take someone like Edith from that first call to our helpline, all the way to having a debt solution in place. Not only that, they will experience what it means to be known and loved by a church community, given the opportunity to discover Jesus, and in time a fresh start in life, free from debt.
Will you give someone that opportunity today?
Edith: I was in a very dark place. I had to choose between putting heating on or putting the electricity on, whether I would eat or whether I would put petrol in the car. I didn't open letters, I didn't answer phone calls, it was a place I never want to see anybody in because it was torture.
I got into debt by a series of bad choices. I got sucked into a consolidation loan, but it just really got me into a bigger mess. I received a letter threatening to take me to court for an unpaid bill, and I got scared. I took myself off to bed, and I got under the covers, pulled them up over my head and thought, ​'This is it.' I couldn't stop the crying. I just wanted to end my life, because it was hell. And that‑, that's just a scary place to be, a scary, scary place to be.
I was in church one morning and there was a lady at the front of the church. She started describing about how people who live in poverty choose between heating and food, choose between electricity and petrol, don't open letters, don't open the door, and I thought, ​'I don't know who this woman is, but she's talking to me.' As I found out then, she was a Debt Centre Manager for CAP.
Julie gave me the CAP number and said ​'use that', so a couple of weeks went past and I rang the number, and I have to say I haven't looked back since.
The first visit was quite nerve-racking, didn't really know what to expect. Again, there was no judgement made, there was no, ​'Why have you done this?' ​'Look at the mess you're in', there was nothing like that. They explained what the process would be, and as I say, they took all my information on board and went away with it.
I first felt hope when I could first see the amount that I owed to people getting smaller. I felt amazing, it felt achievable, that I could do this.
Because of the state my life was in, my walk with God wasn't just necessarily where it should be. When I was on the discovery break, there was an opportunity to either dedicate or rededicate your life to God, and I knew I had to take it. And yeah, there and then I said, ​'This is me, God. Take me. Take me as I am, because I just can't do it anymore on my own.'
And then I got the phone call from CAP to say ​'We're pleased to tell you that you're now debt free.' I cried, it was amazing! It was the best feeling I've ever had.
Life now since I became debt free? It's chalk and cheese, chalk and cheese. Happiness is a word that I never thought I would fully understand and fully get to grips with what it actually meant, and now I do. Now I know what true happiness is.