Here's what's helped me to keep helping others during the cost of living crisis
I don't know where you're at right now with life and your finances but I'm currently buying my first home when interest rates are going through the roof, house prices are at record levels, I'm marrying my amazing other half, Kathryn, next year but still need to find the money for the wedding and all this during a cost of living crisis. Balancing this period in my life financially while still giving to CAP and other charities has admittedly been a challenge I've been wrestling with in recent weeks.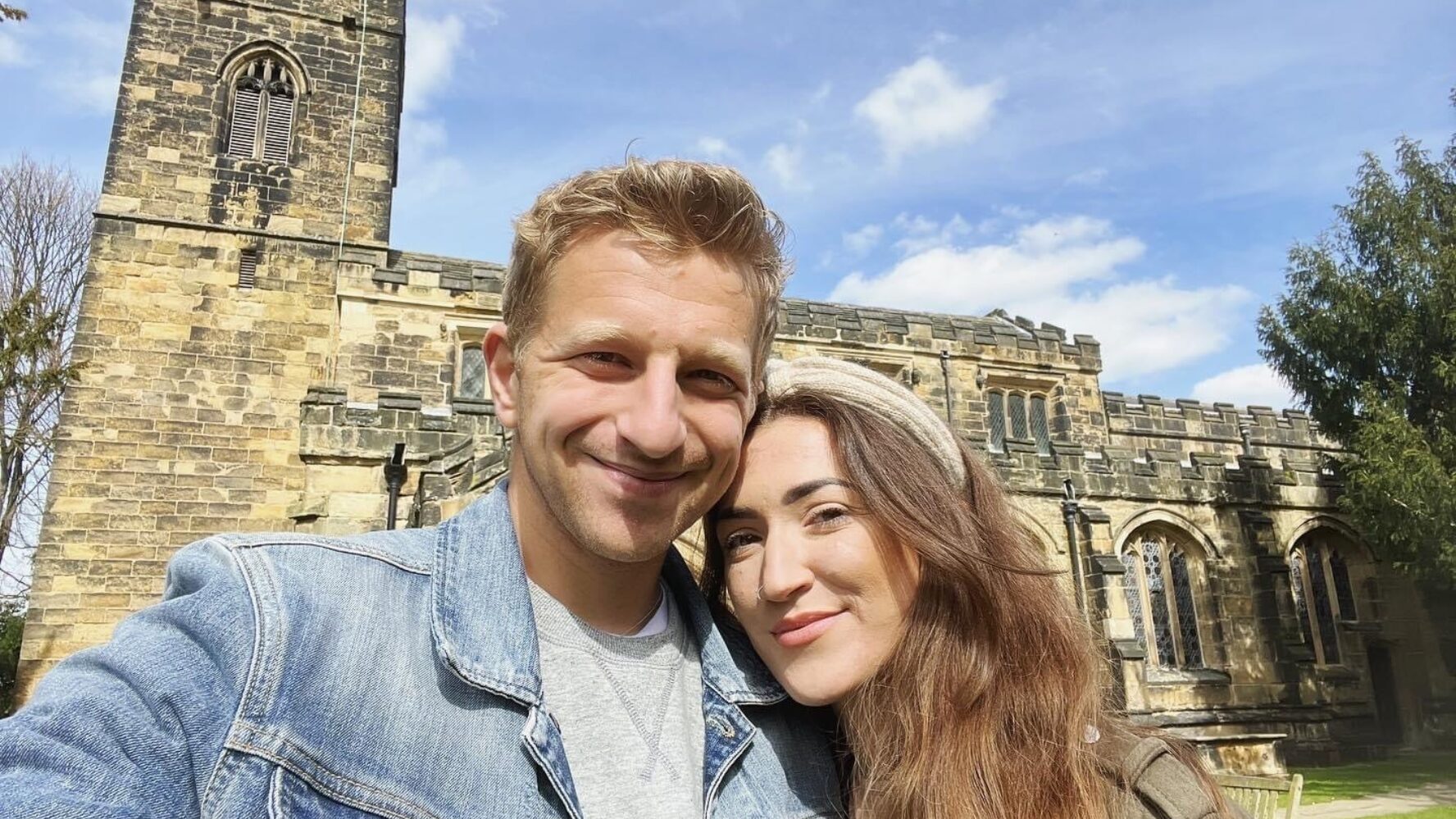 You might not be buying your first house or trying to find the cash for a wedding but the vast majority of us will be making some sort of financial adjustments due to rising costs. But while some of us look to cut back a little and save money where we can, there are other people facing unbearable hardship. Mums and dads are going hungry so their kids can eat, people are sitting in the cold because they simply cannot afford to put the heating on or even facing eviction from their home and a possible freezing winter on the streets due to not being able to afford their rent.
CAP is helping thousands of people in horrible situations like these on a daily basis and that's why I personally feel motivated to continue being grateful for all I have, and to be as generous as I can be so others in much worse situations than my own can access the vital help they need.
How can we still give faithfully when our own belts are tightening?
As part of Giving Tuesday (29 November), here are five top tips that have helped me to still be able to give faithfully whilst staying secure in my own finances during a costly time:
1. Create a budget and assess your finances first
Start by creating a budget, taking into consideration your income and all your current expenses. You'll then be able to see how much you have spare, where you can cut back to save money and what you can cut out. I recently started money coaching and it's a brilliant and free way to get help with creating an organised budget so you always feel in control of your finances and can also see where there's room to give to the good causes that really matter to you.
If you find after creating your budget that you're in serious debt, please contact CAP or another free debt help organisation for some support. If you're in this situation, it's best to seek help as soon as you can.
2. Pray about your giving
I've been praying a lot about this topic and spending time in God's presence recently and it's really helped me to gain clarity and wisdom on how I can manage through this challenging financial time but still give faithfully.
At first, I honestly felt fearful about the whole situation but after bringing it to God I now feel at peace. God fully understands that right now it's a bigger challenge to give faithfully than maybe it has been for us previously but there's also a much greater need with millions of people facing destitution this winter.
2 Corinthians 8:1–2 talks about the Macedonian churches being in the midst of a very severe trial but they continued to give generously. The bible tells us how they gave as much as they were able, and even beyond their ability. God sees your giving, kind heart and I'm certain he will bless you for it.
3. Focus on the need and how you can play your part
During a difficult time like this, charities are often left trying to help a lot more people in more challenging situations but sadly have less cash to do so, and that's certainly what we are seeing at CAP right now.
Calls to CAP's helpline have increased every month this year so far compared to last. Our amazing, compassionate and caring phone teams are taking calls that are becoming more desperate and heartbreaking. The need for the emergency support we give out, such as food and energy top ups, has also shot up in 2022. CAP faces a big increase in demand but our finances as a charity have also been impacted due to rising costs.
I burst into tears recently after speaking to a CAP client on the phone who was in a really difficult situation but thankfully is receiving CAP's support. Hearing his struggle just reminded me of how important it is to be grateful to God for all we have, to give faithfully even during our own challenges and to never lose our passion to help those in need!
You have a great opportunity to hear more about CAP's work and how you can play your part by listening to UCB1 and UCB2 on the 5–9 December. CAP is launching our emergency fundraising appeal on the two radio stations as we aim to raise the vital funds needed to help people in destitution this winter and beyond. If you'd like to give towards that appeal you can do so now.
4. Work out what you can commit to
As Christians, Christmas will always be a time that we celebrate the birth of Jesus, spend time with family and loved ones and enjoy giving generously where we are able.
If you can still give a big one off amount to CAP and other good causes this Christmas then I want to say a massive thank you for your amazing heart and kindness at a time when our services and many others are so vital to help people struggling in poverty.
If you aren't able to give a big one off amount but still really want to be generous and play your part why not consider committing to giving a smaller amount each month for the next twelve months?
With me buying my first house, the list of essentials I need to buy right now feels endless and I'm also saving up to pay for a wedding, so sadly I'm struggling to give a big one off donation this Christmas.
Instead, I have upped my giving to CAP to £17 a month. For me, that is an affordable amount that won't put me under financial pressure. To you it might be £5 a month, it might be £10, or it might be £20. Whatever the amount you can afford, it will make a real difference and change lives during this difficult time.
5. Fundraise, volunteer and support in other ways
You may have followed the four steps above and just not have the spare funds to give financially right now.
If that's the case why not consider doing a fundraiser for CAP? All the classics would work from a sponsored walk, run or cycle or if you're more of a thrill seeker maybe do a sponsored skydive? Maybe do a bake sale at Church to raise a bit of money. These are all great ways to contribute to CAP's and other charities work without impacting your own personal finances.
Finally, you could also consider volunteering at your local CAP service or food bank. Even just regularly sharing the work of Christians Against Poverty and other charities on social media really helps spread the word and increase support.
I hope this blog has helped give you some ideas on how you can give faithfully during the cost of living crisis. Thanks for reading and a big thank you for all your support from everyone at CAP. We all wish you a Merry Christmas, Happy New Year and a blessed 2023!