New polling released for Challenge Poverty Week shows over a quarter of adults have been skipping meals
Alarming amount of households are already going without essentials heading into winter.
Poverty in the UK is on the rise but politicians can fight against it.
Christians Against Poverty calls for MPs to make tackling poverty a priority.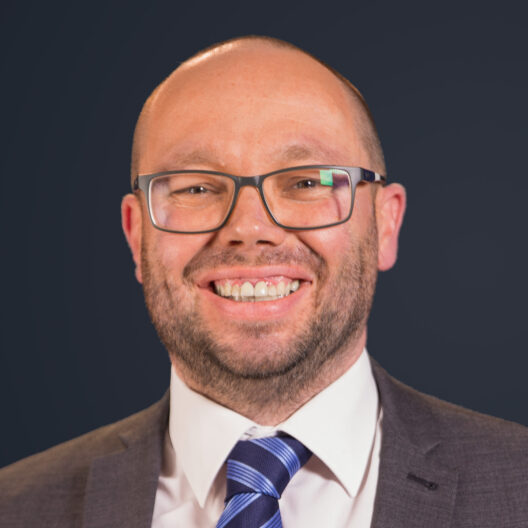 ​"The next general election is fast approaching. The time is now for MPs to show they care about those most affected by rising costs." Gareth McNab, Director of External Affairs.
CAP's latest YouGov polling of 2,220 adults shows 28% of UK adults (14.7m people) have skipped meals in July as a result of the cost of living crisis. With 21% (11.3m people) doing so on at least a weekly basis.
The cost of living crisis is having a huge impact on people's mental health with over half (56%) saying their mental health has been negatively impacted by rising costs and almost a quarter (23%) have daily anxiety about their finances.
1 in 10 agree that at times they have felt like the increased cost of living has made life not worth living.
Skipping meals has become an unhappy norm for people like dad of three, Rodney. With two children still at home and in education, he knows what it's like to go without. He said:
"I used to have my own building business and my own home, but when my marriage broke down and a knee operation left me disabled I lost it all. I was left as a single parent, skipping meals to make sure the kids had enough, but even then I didn't have enough to put the heating on during winter.
"With help from my local Christians Against Poverty debt centre I was able to clear the debt and make a fresh start. But the cost of living has made things really difficult again. I haven't been able to buy a new school uniform for my youngest and I'm worrying about how to find the bus fare to get the other to college.
"I've also had to start skipping meals again as we've only got £120 to last us for the next two weeks. I'm going back to the benefits office to see if there's anything more I can get support-wise from Universal Credit. I used to be a roughty, toughty builder, but debt can turn you into a wreck."
CAP's Director of External Affairs, Gareth McNab says, ​"Poverty in our communities is getting worse — it's devastating the lives of millions of people across the UK and that's why we need to listen to the people experiencing it, both to understand the impacts of poverty and what they think the solutions should be — they're the experts, who deserve the dignity of being seen and heard and believed and supported.
"Poverty doesn't define who someone is, nor should it affect how they are treated by society. The reality of living in poverty and being on such a low income that one can't even afford the basics one needs to live on is bad enough without also having to face stigma and shame from some in wider society.
"Nobody should be facing these injustices — everyone deserves to live life with dignity — and at Christians Against Poverty working alongside local churches we continue to see thousands of people break free from these chains after receiving our help.
"The next general election is fast approaching. The time is now for MPs — and prospective party candidates — to show they care about those most affected by rising costs. We are urging them to visit one of the local churches in their area running a CAP service to find out more about the devastating impact of poverty and listen to those currently living in it.
"Poverty doesn't have to exist in the UK, it exists because of broken systems that don't protect people when they encounter difficulties and help them recover and move forward. These systems were designed by people — they can and must be redesigned to better meet the needs of society.
"All politicians have the power to make a massive difference towards ending poverty in the UK and we all need to press them to do more. We need to see a change in the hearts and minds of many so that this issue is no longer ignored or hushed up. Ending poverty must be put back firmly on the agenda and should be a top priority for the UK Government, especially during this cost of living crisis and the long running consequences we must anticipate and plan for."